TWELV + MCQUEEN: THE GUMMY BEAR DRESS
New on the block New York-based magazine TWELV mixed food with art when they constructed a 220 lb. gummy-bear covered homage to Alexandar McQueen. The project was created by Hissa Igarashi and Sayuri Marakumi for the debut issue of the magazine. Using McQueen's design, a steel wire dress form, vinyl and 50,000 gummy bears, the TWELV team constructed the dress for two weeks.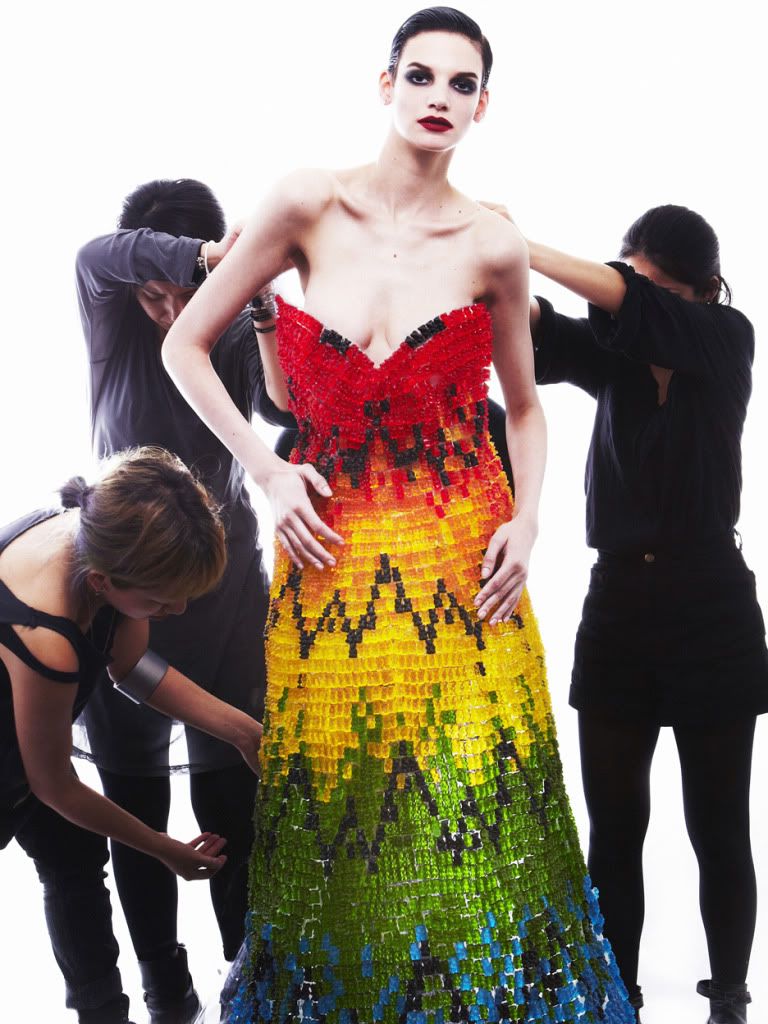 The dress was created for an editorial in the magazine's first issue. It was shot and fitted on MAJOR model Jessica Pitti. We can't wait to get our hands on a copy of the first issue (with Mischa Barton on the cover).

McQueen's original design: